Powering your business with our finance
Our European division is one of the leading providers of bespoke finance solutions for specialist assets throughout the whole product lifecycle. Trading under the brands of Mitsubishi HC Capital UK in the UK and Mitsubishi HC Capital Europe in the wider market, the team has over 40 specialists across five locations in London, Amsterdam, Dublin, Helsinki and a transactional capability in Belgium.
We're part of Mitsubishi HC Capital Inc., one of the world's largest and most diversified financial groups.
Why choose us as your funding partner
We offer end to end finance solutions for manufacturers and their distribution networks across the UK and into 23 countries in Europe.  We provide financing solutions for the sale, stocking and demonstration equipment for your distribution network right through to providing finance for both new and used equipment to your end user customers. With the flexibility and speed, combined with the financial strength of a global group, we're continuing our journey and expanding our European footprint.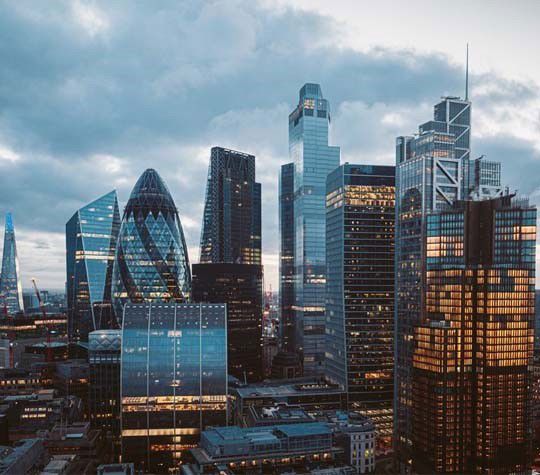 Being able to provide easy access to new and more operationally efficient equipment is a key business consideration to drive sales in today's competitive market; and having access to funding to help make this a more cost-efficient and affordable process for your customers is just as important.
We also recognise that maintaining equipment flow via a distribution network can have financial challenges for your dealers as well. So, whether you sell directly to end users or via a distribution network  we can offer tailored finance solutions that can help you, your distribution network and your customers manage cash flow more effectively.
For over 35 years our collaborative and flexible approach to doing business means we have built long term partnerships with our customers enabling them to grow and prosper. We take the time to understand their business, products and industry sector offering a personal service and tailored finance solutions. We add value through our whole life-cycle approach to asset financing, providing easy access to new, used and more operationally efficient equipment to help them drive sales in today's competitive market.
Our dedicated Vendor Account Manager has provided us with excellent personal service to finance a number of key machine purchases at short notice and at very competitive rates. With assistance of Mitsubishi HC Capital UK we are now looking to increase our investment in our hire fleet in the near future.

Keith Hood
Finance Director
Arnold Plant
We received the competitively priced, flexible financing we need to grow the business. But good service matters too, and Mitsubishi HC Capital Europe are always quick to react to our needs.

Thomas Kuijpers
Managing Director
Lima Heftruck Service
The European division has a team of 40+ people, located across five office locations, speaking seven languages, offering transactional capabilities in 23 European countries, delivered directly in the UK, The Netherlands, Republic of Ireland, Finland and Belgium; and indirectly via a network of funding partners in other key European countries. You can find more information under each country page below.